Before becoming a parent, I had no idea how many 'things' a baby needs! Newborns require A LOT of stuff. The list is endless and the diaper bag is heavy. Now that my sweet baby boy is 11 months old (where has the time gone?!), I am toting around a lot less in the diaper bag, but we still have a plethora of toys, teethers, bottles, diapers and bibs around the house. So, what about the fun stuff?! There are so many incredible products that make mom life exciting, pretty and fashionable. If your sister or friend just had a baby, there are some absolute must have products that she will swoon over. I have put together the Top 5 Gifts: Holiday Shopping Guide For New Moms.
TOP 5 GIFTS: HOLIDAY SHOPPING GUIDE FOR NEW MOMS
1. Baby Carrier
This is a must for any new mom. She can carry around her babe in style with these fashionable carriers. There are two brands that I am absolutely obsessed with, for newborns and toddlers. The Baby Bjorn is better for newborns and the LILLEbaby is better for 6 months+.
Baby Bjorn: Baby Carrier Original
LILLEbaby: Complete Original Baby Carrier
2. Monogrammed Necklace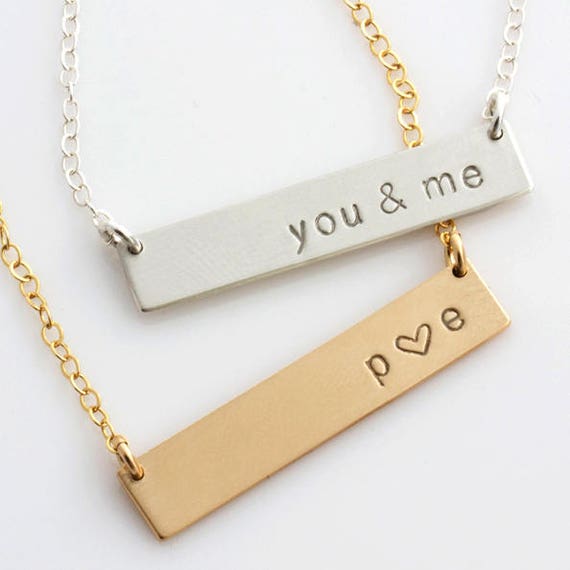 A woman doesn't like jewelry? Said no one ever. And add to a beautiful, dainty necklace the name or initials of her baby and she will swoon. These beautiful necklaces to be treasured close to the heart, can be found at Etsy. Such a perfect gift!
3. Multi Use Nursing Coverups
I love my Milk Snob nursing cover ups that can also be used to shade the car seat while baby is sleeping and as a super cute scarf. The material is amazingly soft and the designs are super chic.
4. Kickee Pants
Kickee Pants makes the softest rompers, jammies and accessories and they are just sooooo cute and comfortable. And they have matching mommy and baby tops to go goo goo ga over! Bonus: Your baby will want to snuggle with you alllll day long!
5. Zutano Booties and Hats
These Zutano booties and hats make the perfect gift for winter. Your baby will be warm, cozy and oh so cute like a bear!
Happy Shopping and Happy Holidays!
xo,
Mama on the Glow